The full version software has more convenience on input data.
***** Barcode Generator supports large batch of bar code labels' input and print. It requires you to input the contents of the hundreds of thousands of labels at one time, instead of one by one, then, bar code labels are printed with batches. The contents of bar code labels can also be input in Excel in advance, then, it is input in Barcode Generator software, and bar code labels are printed with batches. It makes your job more simple and more efficient.
(1) This program can import Excel data, so you can edit the barcode's data in MS Excel.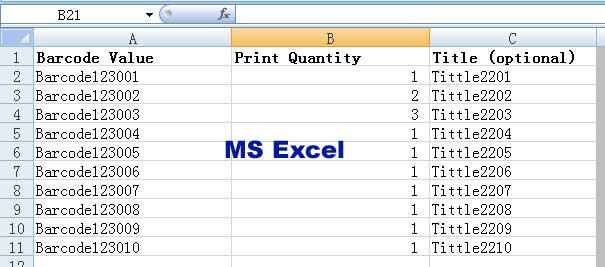 (2) Print multiple different barcodes in one page from multiple line text.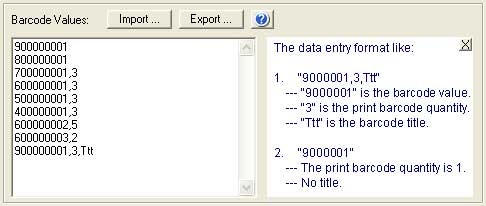 (3) Generate multiple barcode labels of a sequence barcode numbers.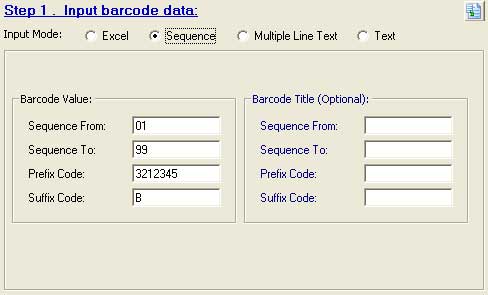 (4) Print barcode by DOS command line.
(5) Design complex barcode label with multiple barcode, text, logo, etc.
(6) Print bulk barcode to Avery 5160, 5161, 5162 ... etc. or other label paper.
(7) Print Barcode to common office use laser / inkjet printer or professional barcode printer.